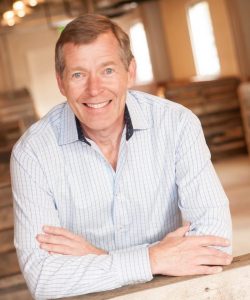 Christopher Cipoletti, Managing Director.
Christopher Cipoletti, Managing Director. Christopher Cipoletti started his career with the regional law firm of Hall & Evans, LLC where he became a partner after 6 years. He moved to Holme Roberts & Owen (now Bryan Cave) where he was a partner working with businesses and sports organizations. Mr. Cipoletti founded the firm of James & Cipoletti, LLP in 1997 where he was engaged in the representation of businesses and nonprofits with an emphasis on healthcare, education, technology, and sports organizations. In 2003, Mr. Cipoletti became the CEO of a national nonprofit, the American Numismatic Association, where he oversaw a $6 million operating budget, a $24 million investment portfolio, and over $100 million in tangible assets. During his almost 5 year tenure, he grew the organization's assets by 28% and its membership (customer) base by 17%. After leaving the Association, Mr. Cipoletti has been a successful business consultant, assisting clients with growth strategies, organizational structure and capital raising. He has also served in several interim CEO and COO roles for clients.
An active participant in the Colorado Springs community, Mr. Cipoletti is the Immediate Past Chair of Colorado Springs Leadership Institute and was served as Board Chair for Pikes Peak Market. He was a founding Board Member and founding Co-Chair of Atlas Preparatory Charter School, Board Chair of the Colorado Springs Chamber of Commerce, Board Chair of the Center for Nonprofit Excellence, a member of the Colorado State Quarter Commission, and a Trustee of the Pikes Peak Library District, among numerous other community boards. Mr. Cipoletti was recognized by the Colorado Springs Business Journal in the inaugural class of "40 Under 40" business leaders (now CSBJ Rising Young Professionals).
Mr. Cipoletti has worked around the United States with businesses in a variety of sectors from direct mail marketing, logistics, software & app development, medical practices and medical devices, and sports and entertainment. He has helped drive successful plans for businesses ranging in size from $10 million to $75 million in annual revenue.
Some of Mr. Cipoletti's accomplishments include:
a business analysis and multi-state growth plan for a $15 million medical device manufacturer and sales operation. As a part of the growth plan, Mr. Cipoletti raised $8 million in private equity capital for the business.
an organizational assessment for a direct mail marketing business that was losing $750,000 annually. In eight months, Mr. Cipoletti helped restructure the operation, realign resources, implement a new product line, eliminate the deficit, and show a $500,000 profit. After two years, the business showed a $2 million profit.
work with a regional logistics company that had stagnated for almost 4 years. Mr. Cipoletti assessed the operations, provided the owners and leadership with executive coaching, developed a growth plan and helped implement new software for operational efficiencies. The company saw growth of 20% including profitability year over year.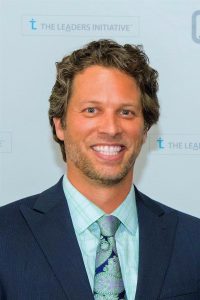 Christopher Franz, Advisor.
Chris Franz has over 20 years of experience building and scaling high tech, high growth companies. Mr. Franz has founded more than 10 startups focusing on emerging technology, data analytics, SaaS software and data center systems.  He has built companies funded by venture capital, angel capital and bootstrapping, running technology organizations with budgets as large as $3.5 billion. Mr Franz has managed investment funds with Atrium Capital Management Group and First Capital Ventures.   Mr. Franz has managed and deployed over $100 million in fund assets and over $75 million in lending facilities. Mr. Franz has served in leadership roles with businesses including Northrup Grumman, TRW and Health Allies (acquired by UnitedHealth Group).
Mr. Franz is a respected mentor, board member and leader of the entrepreneurial startup movement in Colorado. He had been appointed to the Colorado Economic Development Commission, where the commissioners approve grants and incentives to recruit and grow great companies in Colorado.  In 2016, he was selected as a Colorado Governor's Fellow, a program that brings private and nonprofit sector leaders together to contribute to pubic leadership with dynamism, innovation, and experience complimentary to traditional government leaders. Mr. Franz is a facilitator for the TechStars Startup Weekend program and has served on numerous start-up and non-profit boards to drive the entrepreneurial ecosystem, including the boards of Startup Colorado and Peak Startup. He was named the 2007 Young Entrepreneur of the Year by the Colorado Springs Business Journal. Mr. Franz holds a Master of Science in Electrical Engineering from Stanford University, and a Bachelor of Science in Electrical and Computer Engineering from Worcester Polytechnic Institute.