What We Do
Local Investing
Colorado Springs Pioneer Community Investment Fund, LLC (Pioneer Fund) is a private equity fund focused on building the business base in the Pikes Peak Region. We invest in businesses with growth potential (1) adding quality jobs to support local talent, (2) building our local economy, and (3) providing a strong financial return for our investors. Our goal is to build businesses that have a meaningful community impact.
Pikes Peak Region Focus
We live and work in the Pikes Peak Region and believe it is primed for success. With the strong growth Colorado has seen and the positive changes the Pikes Peak Region has experienced in recent years, our Region has the ability to provide a strong business environment with a quality of life that is unparalleled. Home to the United States Olympic Committee, we are an active community engaged in sports and outdoor recreation. We are building a vibrant urban living center with amenities sought after by our active workforce. We have a diverse and vast array of arts and entertainment venues and we boast more than 35 craft breweries and local spirits distilleries.
Advanced Manufacturing
Our region's economy has evolved with a heavy emphasis on land development, defense contracting, and nonprofit organizations. These three sectors have helped the Pikes Peak Region grow, but there are opportunities for small to mid-sized business growth that have not yet been nurtured and developed. Pioneer Fund's focus on small to mid-sized advanced manufacturing businesses helps with the creation of jobs, adds to our economic base, and anchors businesses in the Region with a mind-set of being active, community players.
Our Approach
Growing Profitable Companies to Create Jobs and Economic Impact
Pioneer Fund looks for existing businesses to add to its portfolio. We focus on businesses that have demonstrated historical profitability with opportunities for expansive growth potential. We are a good fit for businesses whose owners are ready to exit, yet don't know what their exit strategy is. Pioneer Fund does not invest in start-ups and is not a venture capital fund.

Pioneer Fund looks for businesses with strong growth potential. Our sweet spot is businesses that are too large for an individual investor yet too small for other private equity funds. We invest in business that have the potential to rapidly increase their profits in a 3-5 year time frame, creating value for investors in the Fund.

Communities are supported by businesses where they are headquartered or where they have a strong local presence. Pioneer Fund portfolio companies are active in the Region. We encourage employees to volunteer. Portfolio companies reinvest some of their profits in the community to support causes and initiatives that are important to their workforce.

As a private equity fund, we are focused on providing a return to our investors. We strive to perform with a high level of profitability for our investors - demonstrating that an investment in our community can help us grow and provide strong financial returns. By supporting and encouraging the employees of our portfolio companies, we expect to see healthy growth and financial performance.
The Pioneer Fund TEAM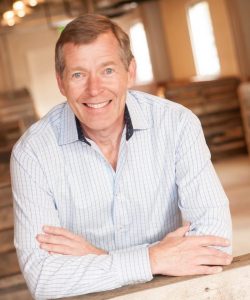 Christopher Cipoletti
Managing Director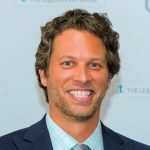 Get in Touch to find out more about the Fund and our Portfolio Companies.